Travel is the only thing you buy that makes you rich.Unknown

Travelling. It leaves you speechless, then turs you into a storyteller.Iben Battuta

You lose sight of things. And when you travel, everything balances out.Unknown

The world is a book and if you do not travel you read only one page.St. Augustine

Explore. Dream. Discover. Unknown

We travel, initially to lose ourselves: And we travel, next to find ourselves.Pico Iyer

And I think to myself. What a wonderful world.Unknown

TRAVEL. As much as you can. As far as you can. As long as you can. Life's not meant to be lived in one place.Unknown

Wanterlust. (n.) A strong desire or urge to wander or travel and explore the world.Unknown

Never get so busy making a living that you forget to make a life.Unknown

This heart of mine was made to travel the world.Unknown

We travel not to escape life, but for life not to escape us.Unknown

To move, to breathe, to fly, to float, to gain all while you give, to roam the roads of lands remote, to travel is to live.Hans Christian Andersen

I travel because life is short and the world is huge.Stephanie B.

Travel keeps you young. It does this by simply putting you in situations that make you feel like a child again. Magically lost in a moment of discovery.Unknown

We must take adventures. To know where we truly belong.Unknown

The purpose of life, after all, is to live it, to taste experience to the utmost, to reach out eagerly and without fear for newer and richer experience.Eleanor Roosevelt

If we were meant to stay in one play we'd have roots instead of feet, he said.Rachel Wolchin

I'm not sure what I'll do, but – well, I want to go places and see people. I want my mind to grow. I want to live where things happen on a big scale.F. Scott Fitzgerald

To travel is to live.Unknown

Live your life. Love your life.Unknown

Traveling is about finding those things you never knew you were looking for.Unknown

Fill your life with adventures, not things. Have stories to tell not stuff to show.Unknown

Jobs fill your pocket, adventures fill your soul.Unknown

The world is big and I want to have a good look at it before it gets dark.John Muir

Travel is the best education anyone can have.Unknown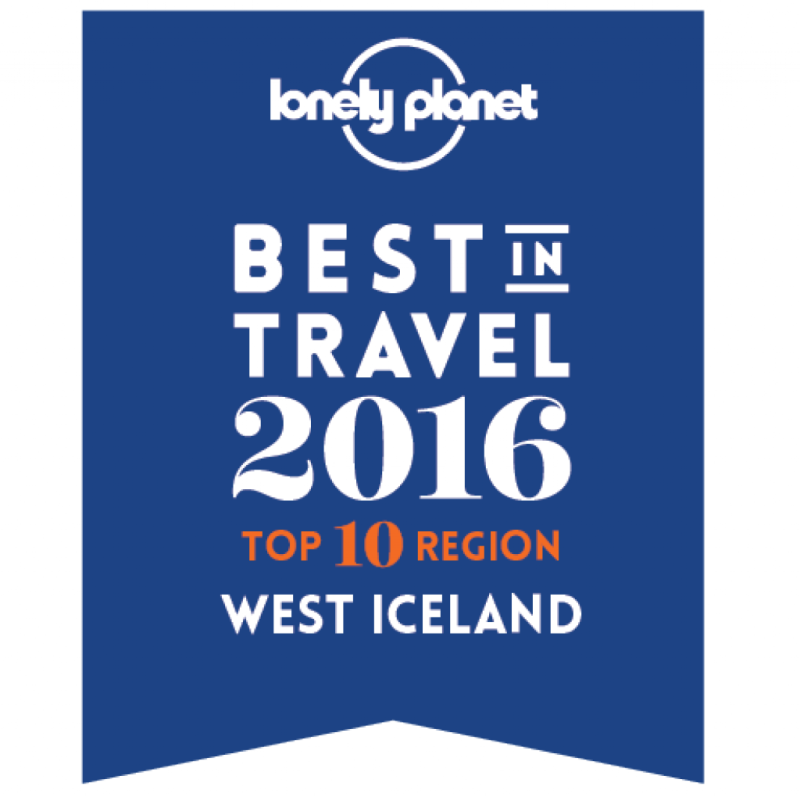 West Iceland was recently nominated "Best in Travel 2016" by the famous travel guide, Lonely Planet.
In Lonely Planet´s nomination they note that West Iceland is a greatest hits reel of what makes Iceland unique, with versatile landscapes, rugged lava fields, thundering waterfalls and cloud-shrouded glaciers.